XT Handle + XT Slingshot Head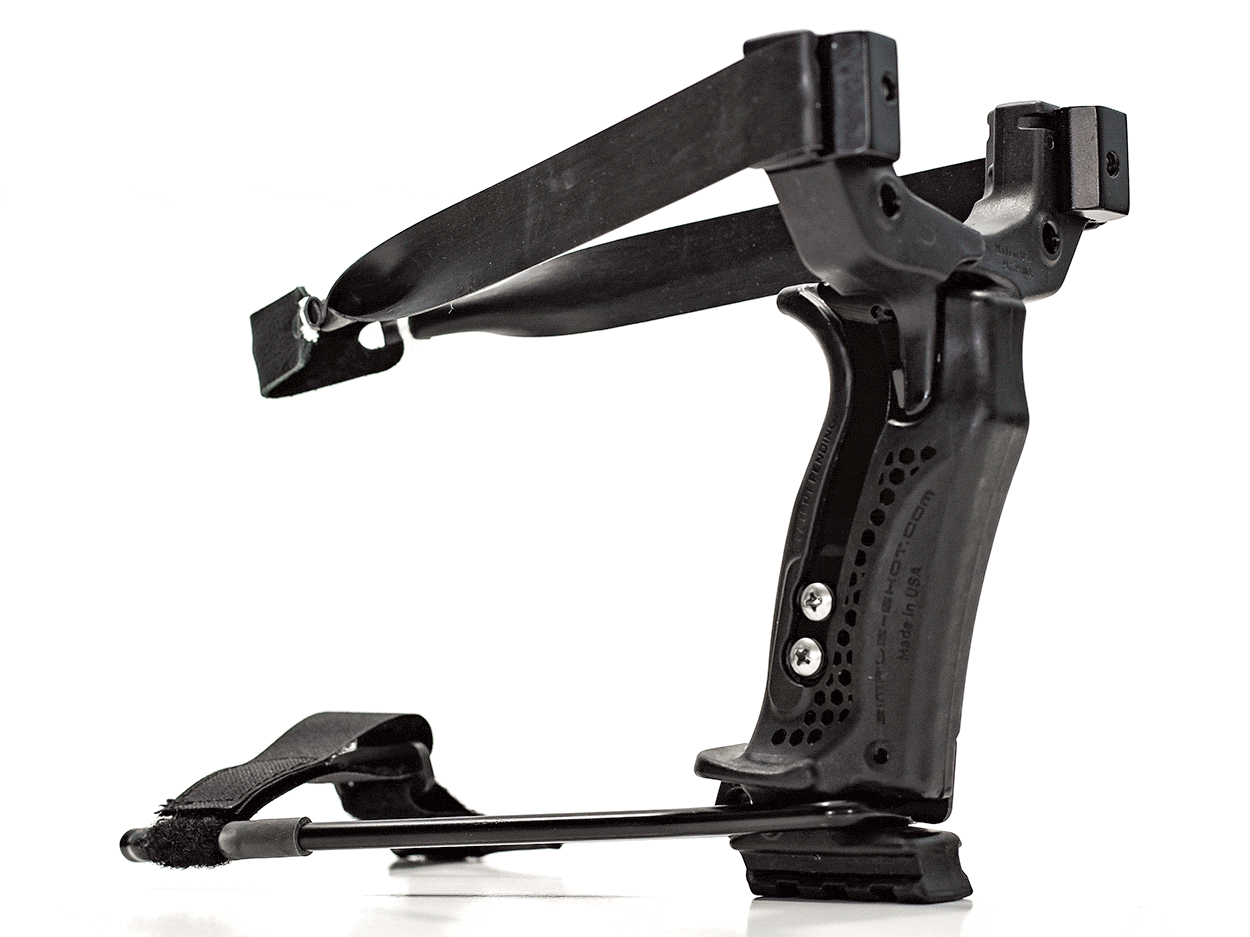 Slingshot Configuration
FlipClip™ X Banding System accommodates all bands TTF, OTT and anywhere in-between. Use any flat head screwdriver or a coin to tighten the clip.
The XT handle is built for power. Sporting a wrist brace, the XT handle provides the leverage needed to draw back the most powerful bands you put on it.
Comes with general purpose flatbands for projectiles.
Shoot round projectiles with the slingshot head.
Upgrade to Slingbow head available.
All Bundle Options